As a member of the Spark Board, young women will
learn what it takes to become a leader in our community
and work directly with Junior League of Pensacola members and today's community leaders. Through this training, Spark Board members will learn
leadership skills
,
professionalism
,
self-esteem
, as well as other valuable skills.
Gain valuable training and skills
Unique volunteer experience to showcase on college and scholarship applications
Collaborate with other high school women from across the community
Grow and develop as both a leader and volunteer
The Junior League of Pensacola (JULEP) is excited to recruit the 2nd annual Spark Board, selecting high school junior and senior female leaders in our community to serve a one-year term (October 2020 – May 2021). The Spark Board provides a foundation of volunteerism and offers the opportunity for Spark Board members to gain an understanding of the impact JULEP has on the Pensacola community, with the opportunity to apply for a $1,000 JULEP Scholarship.
As a member of the Spark Board, young women will learn what it takes to become a leader in our community and work directly with Junior League of Pensacola members and today's community leaders. Through this training, Spark Board members will learn leadership skills, professionalism, self-esteem, organizing for effective community impact, as well as many other valuable skills. Spark Board members will have opportunities to volunteer at key JULEP events and projects throughout the community, as well as develop a philanthropic project for JULEP to execute. In addition to working alongside JULEP members, the participants will have the benefit of interacting with other young women their age from across the community.
Meet our 2019-2020 Spark Board!
Amy Zhang
Amy Zhang is a high school junior who has been an active volunteer in the community and likes to give back through acts of service and leadership. She is passionate about reducing medical debt in her district. In her free time she enjoys practicing Chinese calligraphy and reading short stories
Brianna Gould
Brianna is a senior and is involved with many organizations within her high school including Beta, NHS, FLC, and The Liberator. She aspires to help and make a difference in her community. She enjoys photography and spending quality time with family. Brianna dreams of  one day opening her own business that is beneficial to society.
Ellie Myers
Ellie is in eleventh grade and has two brothers and a sister. She loves to help out in her community whether it is with children or adults. She is so excited to be a part of the Spark Board and participate in the many events throughout the year.
Paris Guy
Paris is a senior at Booker T Washington who enjoys singing and is a member of the BTW Vocal Harmony.  She is also a member of St John Divine Baptist Church.  In her spare time she enjoys spending time with her family and friends.  She has a passion for dance and aspires to be a forensic pathologist.  Paris plans to attend the University of Florida.
Taylor Hall
From a young age, Taylor has always wanted to help anyone in need around her. As a high school senior she is looking towards the future and thinking of innovative ways that she can help the community. She is involved in various extra curricular activities within her school including student government, volleyball, and future health professionals. She wants to help everyone around her regardless of their circumstances. She is an excellent communicator, leader, and friend.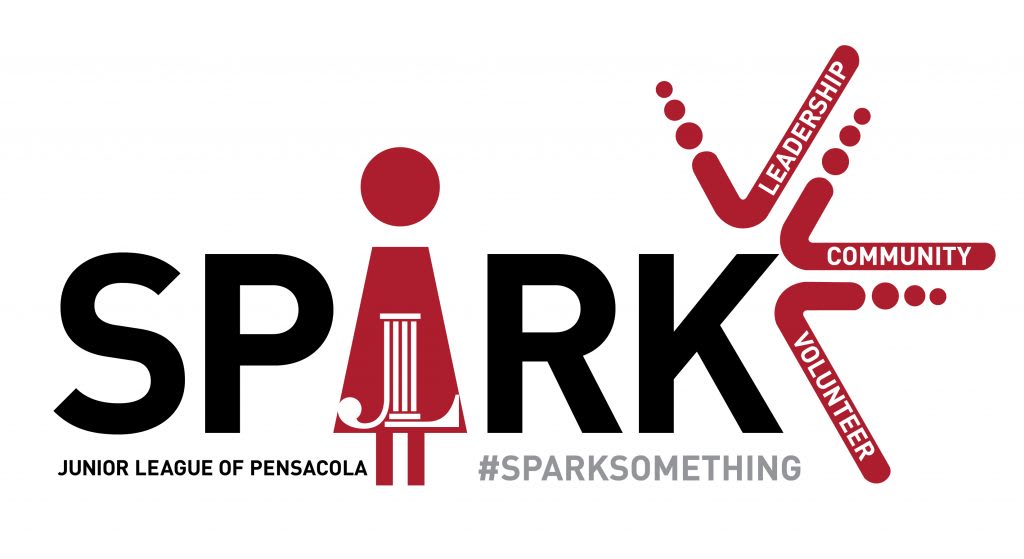 Diversity and Inclusion Commitment
The Junior League of Pensacola welcomes all women who value our mission. We are committed to inclusive environments of diverse individuals, organizations and communities
JULEP Overview
JULEP was established in 1956 by a group of visionary women committed to serving the community in a volunteer capacity. Today, JULEP has nearly 450 diverse members, both active and sustaining, and remains committed to developing the potential of women as leaders and volunteers in charitable causes that improve our local community. JULEP and the Association of Junior Leagues International reach out to women of all races, religions, and national origins who demonstrate an interest in and commitment to volunteerism.